Non Profit making Organization
There are several organization helping animals in Hong Kong.
Most of them are charitable organization and lack enough resources.
Following is list of organization in need.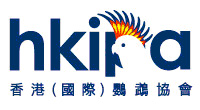 Hong Kong ( International ) Parrot Association is an registered NGO dedicated to welfare of parrots. We are promoting a quality of life for captive parrots through proper housing, diet and health care. We also focus on public education and organize events or sharing for members.
Email: ipaemail@yahoo.com
Facebook: HKIPA
---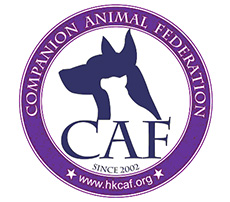 Companion Animal Federation ( CAF )

HK charitable Institution (No.91/7197)
In the idea of " love your animal, commitment for life", the Companion Animal Federation (CAF) was established in July 2002. The founder aim is to promote kindness to animals and to prevent animal abuse. We built up a dog shelter and help abandoned animals to find homes since 2006. Many of abandoned dogs need medical support, and we need funding from all parties to support our goal.
Address: Wang Shan Keuk Tseun, Ma Mei Ha, Fanling, N.T., HK
Tel: 2146 4383
Email: wopehland@hkcaf.org
Webpage: http://www.hkcaf.org/web/home.html
Facebook: Companion Animal Federation CAF

---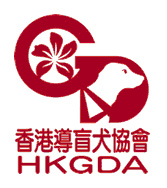 Hong Kong Guide Dogs Association

HK charitable Institution (N0.91/11219)
Hong Kong Guide Dogs Association supports independent living in a barrier free society for all residents of Hong Kong by providing a free service for people with visual impairment, autism and other disabilities to enhance their independence and to improve their life through the provision of a professionally trained dog.
Hong Kong Guide Dogs Association will garner support from the people and the government of Hong Kong and together we will ensure that all necessary legislation and rights for blind persons and their guide dogs are upheld. Hong Kong Guide Dogs is committed to raising the awareness of guide dogs to the general public and public services.
Address: Room 46, 11 Floor, Block F, Wah Lok Industrial Centre, 31-35 Shan Mei Street, Fotan, New Territories
Tel: (852) 31881736 / (852) 31883849
Fax: (852) 31883647
Email:info@guidedogs.org.hk
Website: http://www.guidedogs.org.hk
Facebook: https://www.facebook.com/HKGDA
---

Hong Kong Society of Herpetology Foundation

HK charitable Institution (No.91/9058)
Hong Kong Society of Herpetology Foundation is established in 2007. It is the first and the only registered charitable organization in Hong Kong related to Amphibians and Reptiles. Herpetology is the study of amphibians and reptiles, this includes studies on their anatomy, genetics, ecology, taxonomy, evolution, physiology, etc. Being a charitable organization, we aim to carry out the following missions:
(1) To prevent cruelty to reptiles and amphibians through education;
(2) To increase the public's knowledge of amphibians and reptiles through our website and various activities, such as exhibitions, seminars;
(3) To promote the conservation of local species of reptiles and amphibians and their natural habitats so that the public can appreciate the ecological value of the local species;
(4) To promote public awareness of the crisis of endangered species;
(5) To carry out research and study on local amphibians and reptiles whilst emphasizing the importance of preservation of these animals and the environment;
(6) To do all such other lawful things as are incidental or conducive to the attainment of the above objectives.
Address: Room 216, Wong's Building, 33 Hung To Road, Kwun Tong, Kowloon, Hong Kong.
Webpage: http://www.hkherp.org/
Facebook: Hong Kong Society of Herpetology Foundation
---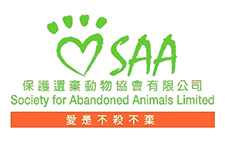 Society for Abandoned Animal Limited

HK charitable Institution (No.91/5184)
Society for Abandoned Animals (SAA) was e officially registered as a local charitable organization on May 28, 1998. The motto of SAA is "Love Animal, Respect Life, No Killing or Abandoning". We are happy to see abandoned animals successfully finding new owners, and it drives us to achieve our goal in rescuing abandoned animals. Are you willing to put your effort on this meaningful topic and giving chances for abandoned animals new homes again?
P.O Box: 697, Yeung Long Post Office, N.T.
Tel: 2838 0633
Email:miley@saa.org.hk
Webpage: http://www.saa.org.hk
Facebook: Society for Abandoned Animals